Thank you for your faithful attendance at Magical Mouse Schoolhouse, where Disney IS school! We're thrilled to welcome so many newcomers and hope you have fun learning while you play!
We journeyed aboard Disney Cruise Line (DCL) this month. Here's a recap in case you missed anything:
This first thing we checked out for February was the 2012 DCL itinerary. Where do you wish to sail? DCL can probably take you there! If you choose a Caribbean destination, you'll likely enjoy a visit to Disney's private island, Castaway Cay, and sample some of these fabulous recipes on the Disney Dream. (One word: yum!)
We had a little Q&A session with our dear friend Kim of 3D Travel Company, who gave us some great insight into cruising with DCL in general and highlighted some specifics about the Magic and the Wonder.
We took a look at the various conservation education efforts DCL offers, and we realized that Dreams are not just Fantasy aboard Disney Cruise Line. "If you keep on believing the dream that you wish will come true."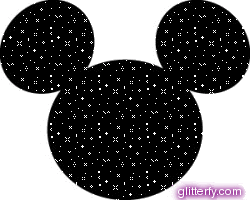 As usual, we featured regular monthly activities like our Earn Your E.A.R.S. incentive program. Registration for March will open in just a few days. We also hosted the weekly "Tiggerific Tuesday! Blog Hop…or Bounce!" It's a great place to meet new friends and connect with other bloggers. Midweek was reserved for Wordless Wednesday and Giveaway Wednesday. We also joined forces with friends for some extra freebies this month. And when we weren't aboard Magical Blogorail Yellow for a look at our top 5 good eats at Walt Disney World Resort, we featured some fellow Blogorailers at Magical Blogorail Fridays.
Today's Takeaway:
Take some time to read or re-read our February features and march with us into a new month. Coming up: Disneyland Resort Paris, special Guest post from Manda of Manda's Disney Blog, Guest feature with Ken Stigen of Walt's Music, and lots of creative ways to think outside the textbook!
Think outside the textbook with this veteran homeschooling author & editor, and learn while you play!