We actually ran out of time in August to talk about everything we wanted to cover! Hope you enjoyed what we did present! If you missed anything, here's a quick review for you. Take a look back!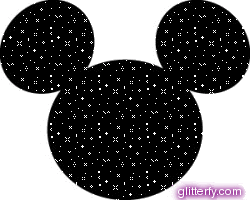 Earn Your E.A.R.S. resumed this month, kicking off the 2011-2012 school year. Registration opens for September in just a few days. If you've already signed up, you do not need to do so again.
Our fabulous assistant, Tiffany, covered several topics. She recently started college, so she'll only be able to make Guest appearances. We hope you've enjoyed her looks at Mission: Space, Test Track, and Tokyo Disneyland and Disneysea.
We announced the winner of our children's writing contest. The winning story is published here. Give it a read!
We cooled off from the extreme summer heat at Epcot's Club Cool. Some of those softdrink flavors are, um, interesting!
We took a quick glance at Hong Kong Disneyland and Tokyo Disney Resort. We'll visit them again  in a few months.
Our very special friend Manda, from Mandas Disney Blog, Guest blogged about Mulan and introduced some fascinating facts about this Disney animated feature.


And we ventured into the Disney Parks after dark on this month's Magical Blogorail Yellow loop.
Of course, as always, Tiggerific Tuesday invited friends to blog hop with us each week, Wordless Wednesday gave you peeks into our Disney memories, Giveaway Wednesdays celebrated Disney trivia, and Magical Blogorail Fridays spotlighted some of our Disney friends.
Today's Takeaway:
Take a few moments to look back over August's posts and try out the fun takeaways. Coming in September, Walt Disney World's Magic Kingdom!
We'll be venturing off to Walt Disney World ourselves next week. Be sure to keep up with us here, on Twitter, and on Facebook!