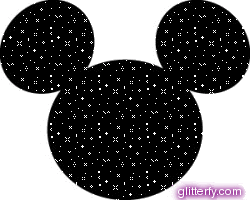 August registration is now CLOSED. Please check back September 1st for next month's signup. Thank you!
It's GO time again! Welcome to the 2011-2012 season of Earn Your E.A.R.S.! The 
Enriching Academic Reward Series
, or
E.A.R.S.
, is an achievement program designed to encourage kids to continually reach for academic success.
As a homeschooler, I emphasize learning. I do not stress getting good grades, and so my children do not always appreciate the value of a high score. I would rather see them grasp concepts than celebrate or despair over rankings. E.A.R.S. is a way to stimulate students to do their best. It motivates them to complete their assignments and gives them the desire to do more. E.A.R.S.  is not a standalone curriculum; it enhances students' current course loads and rewards their diligent efforts.
Earn Your E.A.R.S. open it up to all skill levels. If you registered your children last year, you are still in the system and do not need to sign up again. One change from last year is that instead of running September through May, the program will run August through May of each school year and will take the month of December off.
Here's how Earn Your E.A.R.S. works:
1) Register your students by submitting the below form or by clicking here. (Also available on left-hand sidebar through the 5th of each month.)
2) Magical Mouse Schoolhouse will email your assignment by the 5th of each month.
3) Have your students complete and return the assignment by the last day of the month to receive an incentive reward. Please note that Magical Mouse Schoolhouse will NOT assign grades. We are interested in completion and education.
4) Students who complete ALL NINE MONTHS' assignments will receive a Certificate of Completion and small "graduation" gift in June.
Are you ready to Earn Your E.A.R.S.?
Today's Takeaway:
Register your students for the Earn Your E.A.R.S. program by submitting the below form.
*MAILCHIMP has experienced a glitch this morning. Please email jodi@magicalmouseschoohouse.com if you have any trouble registering your children. Thank you, and I apologize for the inconvenience!*
Think outside the textbook with this veteran homeschooling author & editor, and learn while you play!