It's been another busy month, and that was no April Fool's joke! I hope you didn't miss anything, but we've got you covered if you did. Here's what's been going on:
We stopped in for a visit and a Guest post at Between the Lines. Check out the review of Disney Channel's Lemonade Mouth and find a refreshing Takeaway!
Well, spring sprang (at least in Florida). With the temperature in the 80s to near 90s in the sunshine state, we figured it would be a good time to head to the water parks. At our first stop, we were Hangin' 10 at Typhoon Lagoon.
Clearly the theme parks aren't the only place to find thrill rides at Walt Disney World Resort. For extreme water adventure, we braved the white knuckle excitement of Crush 'n' Gusher.
If surfin' Typhoon Lagoon and tubing Crush 'n' Gusher left you in need of a break, Castaway Creek was the perfect place to recoup.
A snorkel with some Caribbean critters at the Shark Reef ended out visit to Typhoon Lagoon, so we ventured on over to Blizzard Beach's Mount Gushmore and its attractions.
There we plunged down the 12-story Summit Plummet! I use the term "we" loosely here, as it turns out we have very few brave Magical Mouse Schoolhouse readers, LOL! 😉
So out of courtesy to those less adventurous souls, we took a leisurely ride to the mountain top on the Chairlift, taking in a very Nice View!
And, of course, our regular features continued too: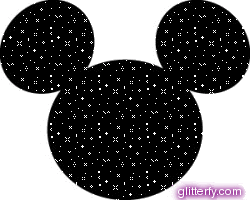 Great big thanks to all who have been participating in the Enriching Academic Reward Series, or E.A.R.S., an achievement program designed to encourage kids to continually reach for academic success.
We hopped aboard the Magical Blogorail Yellow Line and reminisced about a special dining memory at Cinderella's Royal Table. The next loop boards on Friday, May 6th.
Tiggerific Tuesday! Blog Hop…or Bounce! has been a huge success. Be sure to link up every Tuesday to meet new friends, gain blog followers and find some fascinating material to read.
Wordless Wednesday showcased some of our favorite memories, and GIVEAWAY Wednesday celebrated YOU, our fans!
See? Told ya we've been busy!
Today's Takeaway:
Don't miss a single post in May! We have fresh daily content Monday through Thursday, with special features and Magical Blogorail posts on Friday. We'd love to have you on our roll sheet! Follow us by Google Friend Connect, or find us on Facebook and Twitter.